NITRO Studio Support & Training

We provide support & training so you can use NITRO Studio to its max!
We also offer Training and Professional Services: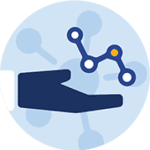 NITRO Studio Training
– Review of NITRO Studio components
– Detailed training on forms, workflows, custom actions, and reports
– Up to 6 hours via remote sessions
– Recordings of the sessions will be available

Professional Services
Crow Canyon Software can work with you to create solutions using NITRO Studio.
Contact us to discuss your project and how we can help you use NITRO Studio, along with SharePoint and Office 365, to improve your organization.
"Our demands were high and Crow Canyon's NITRO Studio met and exceeded all our requirements and provided an exceptional solution to replacing InfoPath at a very low cost." 

– Joy Tsuda, SharePoint Developer, Kailua, Hawaii
"By deploying Crow Canyon's Onboarding Business Application, combined with the exceptional training and support provided to us, we have created an advanced workflow solution within our SharePoint platform that meets all the needs for our onboarding/offboarding process. This has saved us time, resources and eliminated the potential for error and frustration, that was a huge part of our manual process. We can now easily and efficiently bring on a new employee and get them up and running smoothly and quickly, while securing sensitive data during the offboarding process."

– Joe Collins, IT Project Manager, SharePoint Administrator