SharePoint, Microsoft Office 365, & Microsoft Teams Upcoming Webinars 
To view past webinars, see our Video Library.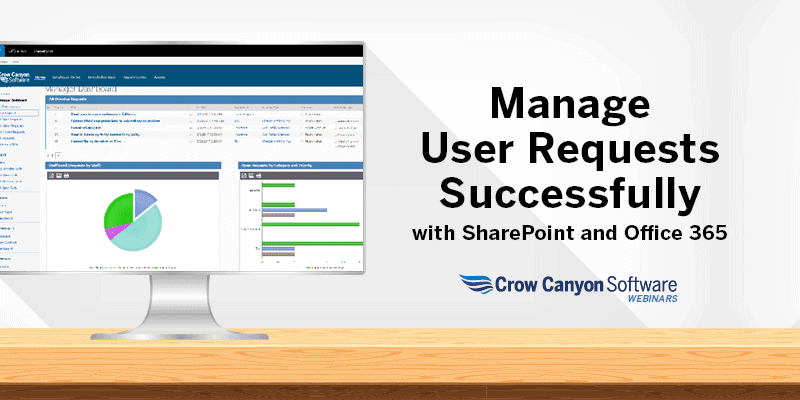 Presenter: Ryan Stefani
August 13 | 11:00 AM-12:00 PM PDT
A vital part of any business is managing user requests successfully, whether in HR, IT, Purchasing, or other departments.
Crow Canyon's Request Management System streamlines and modernizes the request process, combining a friendly, intuitive interface for users to enter and view requests with a robust back end powered by workflows, approvals, and custom actions.
Users get faster responses and more visibility into request status; staff sees their workload eased by better automation and tighter organization. See how you can increase efficiency and drive productivity by moving to a SharePoint or Office 365-based request management system!

August 20

Using NITRO Studio to Replace Legacy Solutions like InfoPath and SharePoint 2010 Workflows

Presenter: Scott Restivo | 11:00 AM-12:00 PM PDT
Details coming soon

September 3

SharePoint and Office 365 Help Desk

Presenter: Ryan Stefani | 11:00 AM-12:00 PM PDT
Details coming soon
Recent Webinars Presented
View On-Demand