Our Technology Partners
Interested in partnering with us? Click here.

Spindustry is the leading provider of comprehensive SharePoint services. From helping you develop your governance model, branding your SharePoint experience, building custom web parts/apps, providing continued education courses to on-site mentoring, our expertise means you always have a partner to help you get the most out of SharePoint.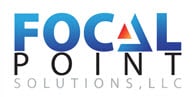 Focal Point Solutions provides consulting services with end-to-end support for planning, building, and optimizing SharePoint solutions. From SharePoint architecture, infrastructure optimization, application design, and workflow automation, to implementation and ongoing administration and support, Focal Point is ready to assist in building your SharePoint strategy.

Cooper Compliance has been supporting the electric utility industry for over 20 years. Using its extensive experience with NERC compliance, the company developed its Microsoft SharePoint-based Global Aud​​it-Ready applications. These solutions provide an effective and efficient way to ensure compliance with NERC Standards.
---
Our Resellers

Meritide, based in St. Paul, Minnesota, provides SharePoint Consulting, IT Service Management, and other SharePoint services. Meritide's mission is to provide its clients with design, integration and implementation services targeted to deliver optimal system performance, realize cost savings and drive competitive advantage.
Partners & Resellers
was last modified:
November 1st, 2018
by