Healthcare Solutions
with Crow Canyon Software
Crow Canyon helps healthcare institutions deliver better service with SharePoint, Microsoft Office 365, and Teams business applications. Explore how this industry has benefited by the range of these business solutions that have streamlined organizational efficiency and security.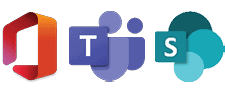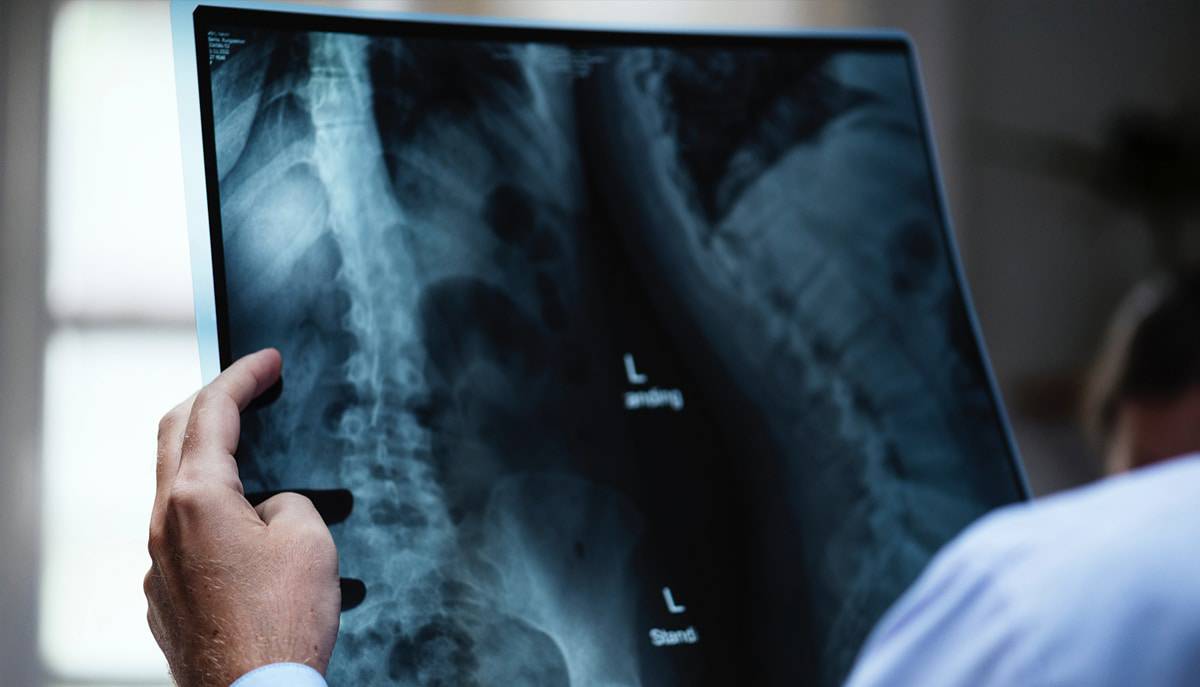 Mobile * Desktop * Microsoft Office 365 * Microsoft Teams * SharePoint On-Premises
Here are some examples of the applications healthcare institutions have put into place:
Customer Service   |   IT Help Desk   |   Facilities Management   |   Contract Management   |   Onboarding
Automate your existing forms and manual routing processes to improve healthcare support service levels and healthcare staff productivity. Example of requests include: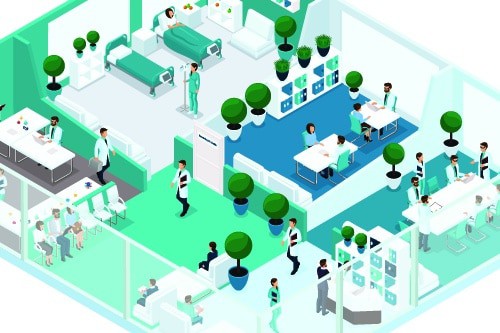 Hospitals
Facilities work orders
Equipment maintenance
Housekeeping requests
COW training and incidents
Supply requests
IT incidents and requests
and many more…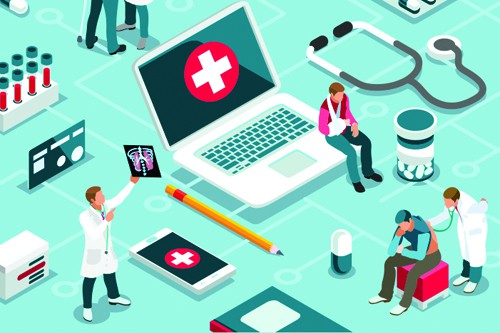 Physician Groups and Clinics
Computer and IT services
Claims management and requests
Patient call center services
Equipment Maintenance requests
Facilities requests
Patient scheduling, requests
and many more…
Many organizations use SharePoint and Office 365 for some ways of problem solving their organization's needs. Crow Canyon Software brings ease of process and efficiency to the way SharePoint and Office 365 can be expanded and built around greatest optimization of the workday.
The following is an example of how Crow Canyon has solved a business needs for medical institutions, clinics, and offices run more efficiently.

Challenge:
Healthcare requires uninterrupted supporting services from IT, Facilities, Equipment support and administrative services.  Physicians, nurses, and other Healthcare workers don't have the time to learn many different processes, make phone calls or chase down request status. They need an easy, centralized way to submit and track requests.
Solution:
Crow Canyon Request Manager for Healthcare is a powerful yet simple and efficient way to provide a central point for submission and tracking of healthcare support service requests. Healthcare staff submit requests from a variety of sources (SharePoint, Office 365, phone, email, the web, Outlook). The tickets are routed to the right department or individual for assignment and fulfillment. Link in relevant forms, and policies, tracks time, costs, work logs and status throughout the process. Over 100 Hospitals, Clinics and Physician Groups use Crow Canyon Applications to automate their processes.
Integrated EOC Rounds / Work Order System for Joint Commission Compliance

Crow Canyon has partnered with Agilis, Inc to provide an integrated EOC Rounds / Work Order System solution that meets the requirements for compliance with the Joint Commission EOC (Environment of Care) standards. Hospital personnel in Facilities, Security, Fire Safety, Infection Control, Hazardous Waste, Safety and Utility Management can now automatically identify, capture, track, and manage work orders identified from EOC rounds.
Crow Canyon's Facility Maintenance Software is a powerful, yet simple and efficient way to track and successfully manage requests and work orders. During EOC rounds, staff submit requests directly through the Agilis, Inc. mobile app, and the rounding issues are automatically sent to the work order system. Each rounding issue is then routed to the specific group or individual for work order assignment and fulfillment. The automated system enables each team with the ability to track time, input costs, record work logs, and keep abreast of status changes throughout the process. Robust reporting tools give insights both in real time and for historical work order and maintenance data.
Unlike other SaaS solutions, each hospital and healthcare facility can customize their forms and reports as needed. A host of tools — approvals, alerting, print templates, and more — can be used as needed to precisely configure the program to perform as required, leading to increased user adoption and staff efficiency.
The system also aligns with your organizations sustainability initiatives through the elimination of paper based rounding checklists and forms.