Healthcare
Leverage SharePoint or Office 365 to Track and Manage Healthcare service requests.
Challenge
Healthcare requires uninterrupted supporting services from IT, Facilities, Equipment support and administrative services.  Physicians, nurses, and other Healthcare workers don't have the time to learn many different processes, make phone calls or chase down request status. They need an easy, centralized way to submit and track requests.
Solution
Crow Canyon Request Manager for Healthcare is a powerful yet simple and efficient way to provide a central point for submission and tracking of healthcare support service requests. Healthcare staff submit requests from a variety of sources (SharePoint, Office 365, phone, email, the web, Outlook). The tickets are routed to the right department or individual for assignment and fulfillment. Link in relevant forms, and policies, tracks time, costs, work logs and status throughout the process. Over 100 Hospitals, Clinics and Physician Groups use Crow Canyon Applications to automate their processes
 Automate your existing forms and manual routing processes to improve healthcare support service levels and healthcare staff productivity.
Example of requests include: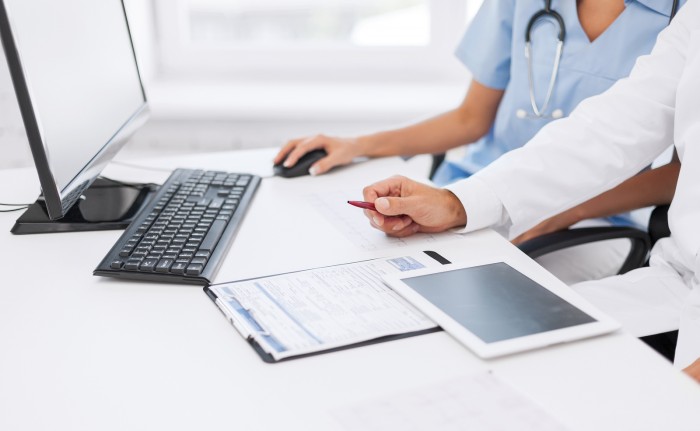 Hospitals:
Facilities work orders
Equipment maintenance
Housekeeping requests
COW training and incidents
Supply requests
IT incidents and requests
and many more…
Physician Groups and Clinics:
Computer and IT services
Claims management and requests
Patient call center services
Equipment Maintenance requests
Facilities requests
Patient scheduling, requests
and many more…
Healthcare
was last modified:
October 19th, 2015
by