Work Orders for Joint Commission EOC Compliance
Crow Canyon has partnered with Agilis, Inc to provide a robust Work Orders solution that meets the requirements for compliance with the Joint Commission EOC (Environment of Care) Compliance guidelines. Facilities Departments at hospitals and care facilities need to capture, track, and manage work orders from EOC rounds. Acting quickly on issues discovered during EOC rounds is not only a critical part of patient safety but also a critical part of compliance.
Crow Canyon's Facility Maintenance Software is a powerful, yet simple and efficient way to track and manage facilities requests and work orders. After completing rounds, employees submit requests directly through the Agilis, Inc mobile app, and the tickets are routed to the right group or individual for work order assignment and fulfillment. The system gives the team the ability to track time, input costs, record work logs, and keep abreast of status changes throughout the process. Robust reporting tools give insights both in real time and for historical work order and maintenance data.
Unlike other SaaS solutions, each hospital and care facility can customize their forms, workflows and reports as needed. A host of tools — approvals, alerting, print templates, and more — can be used as needed to precisely configure the program to perform as you require it to, leading to increased user adoption and staff efficiency.
Why Use Crow Canyon's EOC Compliance
Links to and integrates with Agilis, Inc's mobile app for iOS. Easily complete your EOC rounds and then automatically create work orders right from your iPhone or other iOS and android devices.
The Joint Commission EOC compliance standards require that inspection dates be documented for equipment such as fire extinguishers, fire doors, exit lighting, etc. Performing these inspections in facilities small and large can be an arduous and time consuming task.
Couple this requirement with accurately maintaining your inventory for hundreds and sometimes thousands of devices and suddenly managing this process using the standard binder process becomes problematic.
Perform Mobile Inspections / Automatically Generate Inspection Reports
Agilis, Inc. has developed a fully customizable iPhone app providing hospitals with a mobile data collection solution that is easy to configure, quick to deploy and delivers a paperless inspection report.
Using the Agilis app users can automatically upload inspection data to accurately track inspection dates and update inventories for thousands of devices.
Agilis, Inc.'s mobile data collection solution can help you inspect and track:
Fire Extinguishers
Exit Signs
Fire and Smoke Doors
Fire Dampers
Fire Pumps
Battery Lights
and more!
Immediate Benefits
Increase patient safety, by providing real-time notifications of Work Orders submitted through the Agilis, Inc app.
Improve department staff productivity and accountability by automating the request, routing, and tracking process
Improve efficiency and EOC compliance by standardizing request procedures and process
More effectively measure service levels, response times and costs for requests
Significantly increase overall operational efficiency and patient safety
Promote consistency of processes and report on compliance
Key Features of Crow Canyon's
Work Orders for Joint Commission EOC Compliance
Integrates with mobile devices
Submit Work Orders and EOC Rounds data directly from the Agilis, Inc app for iOS.

Automatic Routing
Tickets can be automatically routed to the correct department for repair.

Recurring Maintenance Tasks
Recurring maintenance tasks and schedules can be set up to track repairs and routine service.

Link to Warranties, Manuals, Docs
Important documents such as warranties, manuals, and purchase orders can be linked to the ticket and readily available for reference.

Reports & Dashboards
Visual displays of work orders and maintenance information. Use built-in reports or create your own.
Multiple Ways to Create Tickets
Employees can create tickets using the Agilis, Inc app, email, web, phone, or a portal.

Alerts and Notifications
Get alerts on new work orders, assignments, escalations, status changes, completion, and other events or timed incidents on the work order.

Flexible Assignment Options
Assign to one person or a team. Use auto-assign or dispatcher or a round-robin.

Mobile Devices
View and update work orders through smartphone or tablet. Work on and complete maintenance tasks and work orders while out in the field.

Knowledge Base
KB allows quick recall of routine and familiar issues, with guidance on resolution.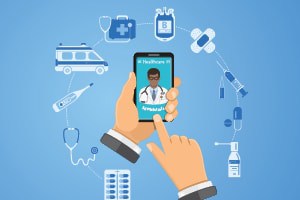 Joint Commission EOC Compliance in the Industry

PROBLEM:
Joint Commission EOC Compliance is a critical element for any healthcare facility. Running afoul of the rules and regulations will land a hospital in deep water with the Joint Commission, with all of the fines, fees, and bad press that comes with it.
Most times, hospital facilities teams struggle to stay up to date with the latest reporting and compliance regulations. They'd rather (and, frankly, should) be focused on fixing issues to provide the best Environment of Care for the hospital's patients.
Fortunately, there is a solution for EOC compliance that is seamless, easy to set up, easy to use, and keeps healthcare facilities teams out of trouble and focused on providing the best environment for care.
SOLUTION:
Agilis and Crow Canyon Software have teamed up to provide a one-of-a-kind EOC compliance and Work Order solution that enables hospitals to provide the best Environment of Care while staying on top of compliance.
Using Agilis's unique mobile app for iOS, individuals who are doing EOC rounds can quickly enter data for multiple issues found in one round. Rather than waiting to get back to a desk to transcribe their notes, they can simply click 'Submit' in the app.
From there, Agilis and Crow Canyon work together seamlessly to automatically create multiple Work Orders that are immediately assigned to the right groups (e.g. Carpentry, Electrical, etc) so that they can correct the reported EOC issue.
The mobile-friendly portal interface for Crow Canyon's Work Orders makes it a cinch for the hospital's facilities team to review, update, reassign, and close Work Orders right from their mobile devices.
Crow Canyon's Work Order system can be used to see reports on Work Orders including but not limited to:
Time to Resolution
All Open Orders
All Closed Orders
Each hospital and care facility can customize their forms, workflows and reports as needed. A host of tools — approvals, alerting, print templates, and more — can be used to precisely configure for optimal performance, leading to increased user adoption and staff efficiency.
In addition to Work Orders, Agilis provides a full suite of services for maintaining EOC compliance. These include:
Building and deploying automated EOC reporting tools
Auditing existing compliance reporting processes
Web-based EOC Compliance Reporting
Producing EOC KPI and dashboard reports and tools
Mobile Inspection Data Collection