Purchase Requests & Purchase Orders
Manage Purchase Requests and Purchase Orders from initiation to completion
Purchase Request / Purchase Order system that streamlines financial & administrative processes.
Leveraging the power of Microsoft's SharePoint platform, Crow Canyon's Purchase Request / Purchase Order system uses workflows and custom actions to track financial requests from beginning to end.
Manage Purchase Requests and Purchase Orders from initiation to completion
Purchase Request & Purchase Order Features
Seamless creation and tracking of requests
Customizable approval workflows, including multiple levels
Approvals can be based on cost, department, type, and more
Restricted access to edits/approvals
Notifications on approval, denial, and request for more information
Integration with external financial systems
Reporting for financial control and managed costs
Replace paper Purchase Requests with a seamless electronic approval system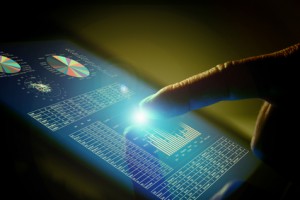 The Purchase Request system puts Crow Canyon's unique NITRO application service layer to work managing requests and workflows. Easily replace any paper request/voucher system and greatly improve speed and accountability.
Requests for purchases are created. Approvers and approval levels are defined and workflows instituted. Email notifications keep those who need to know informed, preventing any requests from falling through the cracks. From creation to completion, the Purchase Request system tracks and records all approvals, status, and activity. Records are saved for later analysis. Using advanced permissions, the system prevents unauthorized users from handling requests.
Since each organization's process is unique, the system can be easily customized to meet your exact workflow and approval needs, including integration with financial software.
Streamline your Purchase Order process from beginning to end
Working in conjunction with the Purchase Request system, the Purchase Order system allows for easy customization to match your purchase process and to replace paper forms. Set predefined approvers based on the cost, department, category, some combination of the above, or all of the above. Advanced reporting makes managing budgets a breeze by easily viewing total costs by department or category.
Part of Crow Canyon's family of Business Process Automation tools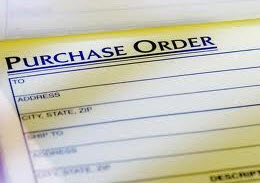 The Purchase Request / Purchase Order system is part of Crow Canyon's business process automation tools built on SharePoint Server, Microsoft's main business collaboration tool. It provides robust tracking and management features and incorporates years of SharePoint development. Crow Canyon applications, such as Help Desk, Customer Support, Asset Management. Equipment Tracking, Employee Services, and more, are used at organizations around the world, .
All our applications contain the features below while at the same time being tailored to fit a specific request management and tracking need.
Features of our SharePoint Applications
Capture requests from SharePoint, Web forms and email
Lists, views, forms and dashboards are fully customizable
Microsoft Outlook and Office integration
Full management of tickets: Assign and track
Monitor activity, most importantly, performance across all departments
Automated notifications, notices and routing
Complete and comprehensive reporting withcomp charts and dashboards
Printing and distributing methods for Work Orders
Straightforward application with low-cost of ownership
Options such as SLA measurements, escalations and alerts
Want to learn more?
Schedule a live online SharePoint Application demonstration for your team!
Purchase Requests & Purchase Orders
was last modified:
March 8th, 2017
by