Equipment Tracking on SharePoint & Office 365
Track and Manage Equipment on SharePoint / Office 365
Equipment Tracking on SharePoint
Manage Service, Repairs, Upgrades, Contracts, Parts
Track tickets and service calls for equipment, manage service contracts and regular maintenance tasks. See what equipment is deployed in an account or at a site.
| | |
| --- | --- |
| OVERVIEW (4 mins) | WEBINAR (59 mins) |
| | |
Equipment Tracking for SharePoint enables tracking of any type of equipment in your department, your organization, on campus, or at customer and job sites. Runs on SharePoint or Office 365.
Track and Manage Equipment on SharePoint / Office 365
Crow Canyon Equipment Tracking provides a powerful way to get the complete picture of equipment status, maintenance needs, and usage activities. Equipment can be linked to an account, a project, a site, a department — wherever and however it is used, so as to give a full record of who is using what equipment where and what is the condition and needs of that equipment.
Highly customizable with no-coding — easy to adapt to your specific equipment tracking needs! Includes configurable forms, alerting, workflow manager, and approval processing, along with dashboards and reporting.
Can be used with Crow Canyon's Facilities Maintenance/Work Order system — your staff can get a full-spectrum view of the equipment, including maintenance records, related service issues, and tasks. Easy to configure for preventative maintenance, recurring tasks, work orders, time tracking, and more, as needed.
All types of equipment can be tracked, managed, and maintained with Crow Canyon's Equipment Tracking for SharePoint and Office 365:
Vehicles
Buildings
Furniture
Factory Machinery
Tools
Office Equipment
Athletic Supplies
Heavy Machinery
Field Sensors
Medical Devices
Laboratory Equipment
And many more
Customer service and field service staff can accurately and easily track equipment — status, service needs, location, usage, contracts, vendors, purchase orders, and more. Service tickets and maintenance tasks can be generated for a piece of equipment.
Linking service tickets and work orders to equipment maintenance is key to keeping costs low and equipment properly maintained, thereby delivering high levels of service.
Key Features of Equipment Tracking Software for SharePoint / Office 365
Track detail Equipment information including location, owner, deployment status and more…
Setup recurring maintenance schedules, track repairs and seasonal activities.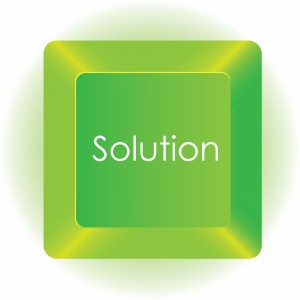 Provide visibility to Equipment by location, department or individual.
Filter related Equipment by category, type and age.
Access manuals and warranties; link to support websites for customer service on the Equipment
Set alerts and notifications for Equipment maintenance and re-deployment
Track Service Contract requirements and renewals
Link product manuals and warranties to equipment.
Manage Vendors and Supplier relations
Preventive Maintenance
Simply put, equipment needs to be serviced and maintained. Our Facilities Management work order system works in conjunction with Equipment Tracking to add features such as recurring tickets, alerting, notifications, and more so that regular maintenance events are generated and assigned automatically. When the work is done, the amount of time spent and parts used can be recorded to give a full account of maintenance costs for each asset.
Equipment Tracking combined with Facilities Management allows staff to manage both proactive and reactive maintenance events. The team knows what regular maintenance tasks are coming up as well as what issues or problems need immediate attention.
Gain the benefits of Equipment Tracking for SharePoint — lower maintenance costs, better kept equipment, accurate tracking of equipment usage and location!
Contact Us to book a live online SharePoint application demonstration – we can create a custom combination of applications for you!
Equipment Tracking for IT Firms
If you are an IT Services organization, and want to track and manage IT assets, we have an IT Asset Management program specifically for that purpose.
Equipment Tracking on SharePoint & Office 365
was last modified:
November 15th, 2016
by