Contract Renewal Management
Contract Renewal Management for IT, Assets, Equipment
Crow Canyon's Contract Renewal Management for SharePoint
provides a robust way to manage contracts for IT, Assets, and Equipment. Save time and money, increase efficiency, stay on top of warranty, license, support, lease, & every other kind of contract! Runs in SharePoint 2013/2016 or Office 365.
| | |
| --- | --- |
| CONTRACTS WEBINAR (47 mins) | |
| | |
Contract Renewal Management for IT, Assets, Equipment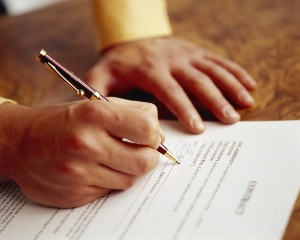 Stay on top of Contract, Warranty, and License Renewals
Tracking contracts and licenses can be overwhelming when using a manual process or spreadsheets. Our Contract Management system automates the handling of contracts, keeping a clear record of what contracts exist, when they need renewal, what the terms are, and costs and responsible parties. When linked to our Asset Management or Equipment Tracking systems, all support contracts, maintenance agreements, warranties, licenses, and more are integrated into a full-spectrum, interactive application to ease and organize contract management.
Organize and Optimize Contract Management
Contracts and all related documents are kept in a library repository in SharePoint. All renewals, tasks, revisions, and approvals are interlinked to give a comprehensive view of all contract activity. Vendor and supplier information is integrated with the contracts. Responsible parties and related costs can be clearly defined as to who needs to be informed about what. Extensive reporting and dashboard capabilities give an immediate view of status and upcoming contractual events. Alerts and notifications are easily configured so that all involved are fully aware of what needs to happen as far as the contract terms and renewal dates. Approval workflows guide contract approval and renewal as needed, per requirements of the contract.
Did you know? According to the Gartner Group, 60% of all supplier contracts are automatically renewed without the knowledge of the buyer, due largely to the buyer failing to give a notice of termination.
Stop Using Spreadsheets
Don't waste time and money on contract mismanagement. Crow Canyon's Contract Management system eases the contract burden, optimizes investments, lowers risk — it is time to stop using spreadsheets or other manual processes and, instead, leverage the power of SharePoint and Office 365 to bring efficient and easy contract and license management to your IT Service Desk, Asset Management, or Equipment Tracking!
Contract Management for IT, Assets, and Equipment: Features
Contract Document Library
Vendor and Supplier Management
Alerts and Notifications on Key Contractual events
Contractor Personnel Management
Reporting on Contracts and Licensing Activity
Notifications on Milestones and Renewal
Capture Proof-of-Purchase, Purchase Orders, and more
Establish Approval Workflows
Integration with Assets and Equipment
Integrate with Financial Systems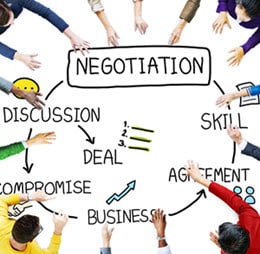 Contract Management is part of our family of business process automation tools built on SharePoint Server, Microsoft's leading business collaboration tool.
It is built on our Service Request for SharePoint engine, which provides robust tracking and management features based on years of SharePoint development. The Service Request system is in use at organizations around the world in many variations, such as Help Desk, Customer Support, Asset Tracking, Employee Services, and more.
All our applications contain the features below – while still being tailored to fit unique and specific request management and tracking needs.
Features of our SharePoint Applications
Requests captured from SharePoint, Web forms and email
Fully customizable forms, lists, views and dashboards
Integration with Microsoft Outlook and Office
Assign, track and manage tickets
View activity, performance across departments
Automatic notifications, alerts and routing
Full reporting, charts and dashboards
Work Order printing and distribution
Easy to use, deploy, low-cost of ownership
SLA measurement, escalations, and alerts option
Want to learn more?
Schedule a live online SharePoint Application demonstration for your team!
Or call us for more information 925-478-3110
Contract Renewal Management
was last modified:
February 20th, 2017
by