Guide to Moving Off InfoPath
A path forward to InfoPath Replacement success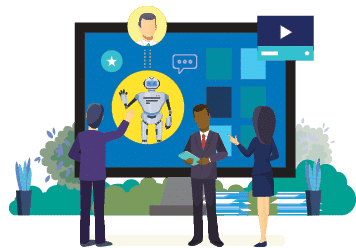 As pointed out in our article "InfoPath Replacement: The Time is Now", Microsoft's InfoPath Forms solution is being deprecated and essentially phased out. The time has come to make the move off InfoPath. That is easy to say – but how can it actually be done?
Unfortunately, there is no "InfoPath Migration Tool" – InfoPath's form and data structure, with XSN and XML files and data in various places, makes it almost impossible to develop any migration tool that can work effectively and accurately. Even Microsoft has not provided any such tool or capability.
This is why we use the term "InfoPath Replacement" instead of "InfoPath Migration". The goal is to replace the InfoPath forms and functionality by using a tool that can easily create forms and workflows inside SharePoint and Office 365. That is what we provide with NITRO Studio. With its forms, workflows, actions, portals, reporting, and more, NITRO Studio provides an excellent way to move off InfoPath.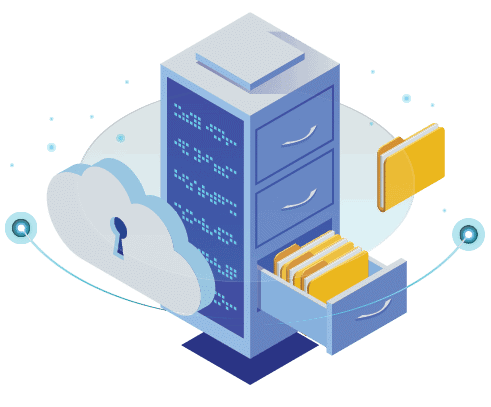 Let's take a look at the steps involved in an InfoPath Replacement project: 
1. Catalog the InfoPath Forms
The first step is to identify what InfoPath forms are on your SharePoint server. You can create a spreadsheet and list these manually, if you have good records or if there are not many forms. Otherwise, we can provide PowerShell scripts that extract this information from the SharePoint server.
2. Assess and Analyze the Catalog
Once the catalog of forms is assembled, whether manually or by scripts, it needs to be reviewed and refined. InfoPath forms need to undergo a review that validates the usefulness of the form and identifies needed changes in the form/workflow process. It is pointless to create forms that are no longer in use.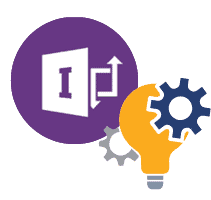 Crow Canyon's InfoPath Replacement Manager, a variation of our Project Manager, is a great tool for keeping track of InfoPath form conversion efforts. The catalog of InfoPath forms can be imported into it, and then each form becomes a "project" that can be tracked, managed, and guided to completion. Tasks, approvals, and workflows enhance the teams' ability to get the new forms developed and put into use efficiently and effectively. Contact us for details.
3. Does SharePoint Site Structure Need Review?
Replacing InfoPath forms can also be a time to reconsider the SharePoint site structure. Often, the replacement is as simple as using the same SharePoint sites and lists with NITRO Forms instead of InfoPath ones. At other times, people may want to rework the SharePoint hierarchy and create new site collections and sites to hold the new forms. This decision depends on the particular needs of the organization. NITRO Studio can work with any such arrangement – our focus is on the forms and workflows, no matter where in the SharePoint hierarchy those sit.
4. Data Transfer with Fusion No-Code Solution tool
Our partner, Fusion No-Code Solution, has a tool that extracts data from InfoPath forms and then converts the data into SharePoint Lists or Library items that NITRO Forms can use.  InfoPath form entries become items in a SharePoint list or library, with columns that correspond to the fields on the InfoPath form. With the data now in SharePoint, the next step is to create the NITRO forms that will display the data. (The data extraction tool copies out the data from each form entry, but it does not reproduce the form layout or structure, or the workflows.  The forms and workflows have to be recreated using a tool such as our NITRO Studio.)
The review process asks these questions:
Do we still need these forms?
Are they being used?
What new features can be added?
With this review, it may become clear that some forms are outdated or little used and do not need to be recreated. Also, the review can identify new functionality that can be added, such as a data connection or linkages to other lists, or maybe a reworking of a workflow.
Replacing InfoPath Forms with NITRO Forms
Once the catalog has been reviewed and refined (and, if needed, the site structure reassessed), and the data extracted, the task of recreating the forms can begin. This is often a fairly simple process, especially when using a powerful WYSIWYG Forms Designer such as is in NITRO Studio. Coupled with the NITRO Workflow Manager and Custom Actions, the InfoPath forms can be easily replaced with modern, mobile-friendly forms that users will adopt and use.
More complex forms/workflows can also be created with NITRO Studio. These may involve multi-step approval processes, interaction with databases or ERP systems, complex conditional routing scenarios, and other such sophisticated workflows. These can be implemented in NITRO Studio with a bit more work, but still with no-coding and no need for custom tools.



Use of NITRO's Application Portal
The Portal feature of NITRO Studio is an appealing way to enhance the user experience. This provides end users with Application Portal pages that are friendly, intuitive, and easy-to-use. A forms catalog, along with FAQs and a Knowledge Base, can be set up. Users can easily select, fill out, and submit forms, while also viewing the status of any form previously submitted.
The Portal also isolates the end users from direct access to SharePoint lists, providing the extra layer of security needed for sensitive forms, such as for HR, Payroll, or Finance.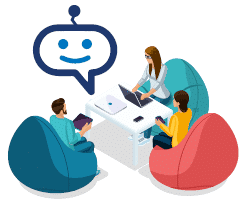 NITRO Brings Bots & Teams Integration
When used in Microsoft Office 365, NITRO Studio includes Bots that integrate with Microsoft Teams. Bots provide a way for users to get the answers they need right away, 24×7. Bots also allow staff to interact with a Service Desk running NITRO through Teams. See our Teams Integration pages for details.
Bots introduce a new way of engaging end users through conversational interfaces, and can often preempt the need for a form. In some cases, a Bot can even replace an InfoPath form, giving the users an entirely new experience that InfoPath could never provide.


Time is Now to Move off InfoPath
With some forethought and preparation, it quite easy to move off InfoPath forms to NITRO Studio. It does not make sense to wait until the last minute to begin the inevitable move off InfoPath. Why not get started now?
One first step is to contact us for a demo of NITRO Studio and see how easy it is to create forms and workflows that can replace the InfoPath forms. Crow Canyon will work with you hand-in-hand to help you move from outdated InfoPath forms to modern, flexible, and robust ones created by NITRO Studio. We look forward to participating in this journey with you!
InfoPath Replacement Resources