Professional Services
Microsoft 365, Teams, & SharePoint
Crow Canyon has over 20 years' experience designing and developing business applications and workflows for organizations around the world.
Our experienced team can get your project done for you on budget and on time. With Crow Canyon on your side, you can realize the full potential of SharePoint and Office 365, on-premises or in the cloud!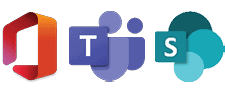 Mobile * Desktop * Microsoft Office 365 * Teams * SharePoint On-Premises