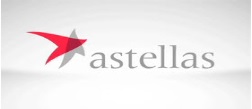 Problem: As with many growing companies, Astellas Pharma Canada's IT Department had many incoming issues, but very little in the way of tracking them.
IT managers had no way to know how many issues were outstanding, how existing issues were being fixed, and had no visibility on length of time to fix a given issue. They couldn't even produce basic reporting off of incoming IT issues. They needed to find a budget-friendly way to capture information, track progress, and determine IT trends.
How Crow Canyon helped: Steve Samuels, Information Systems Senior Manager at Astellas, had worked with Crow Canyon software in the past. For over ten years, he had used Crow Canyon's software to help out with tracking IT issues across various companies. During his time as a consultant, he recommended Crow Canyon to his clients as a cost-effective way to streamline IT. When he took the job at Astellas, Steve saw Crow Canyon as a natural fit for his department.
"Support [from Crow Canyon] has always been great. The upgrades with Outlook were always timely. [The support staff] has always been approachable and helpful the few times issues have come up. In general, it's been a really good working relationship over the years," said Steve.
Result: Astellas has seen a vast improvement in IT support performance. Nearly 100% of the calls to IT are tracked. Users have taken to using the software in SharePoint, and use it to submit and view their tickets. There are now very few walk-up requests, as both users and staff have seen the benefit of an organized system for IT support.
"The [Crow Canyon] SharePoint product is very simple from an end-user perspective," Steve said.
Instead of guessing, his team can now clearly see where there are training issues, user issues, or even help desk management issues.
"It's not just tracking the calls from a numbers perspective. It's being able to break those calls down and know where everything lies."
About Astellas Pharma Canada, Inc:
Astellas Pharma Canada is the Canadian branch of a Japan-based global pharmaceutical company. They are a pioneering, international pharmaceutical company specifically designed to meet today's needs and tomorrow's challenges. Their mission is to improve the health and lives of people by providing innovative, quality healthcare products and excellent customer service.

Astellas Pharma Finds Cost-Effective Solution in Crow Canyon to Manage Rapid Growth
was last modified:
January 2nd, 2019
by