Crow Canyon Chatbots & AI Services Schematic
The Crow Canyon Software bot utilizes your existing data to solve common user issues using sophisticated NLP based search and Crow Canyon's proprietary matching and ranging algorithm. The bot 'learns' from resolved and unresolved cases to get better at solving user problems over time.
This schematic explains this process more.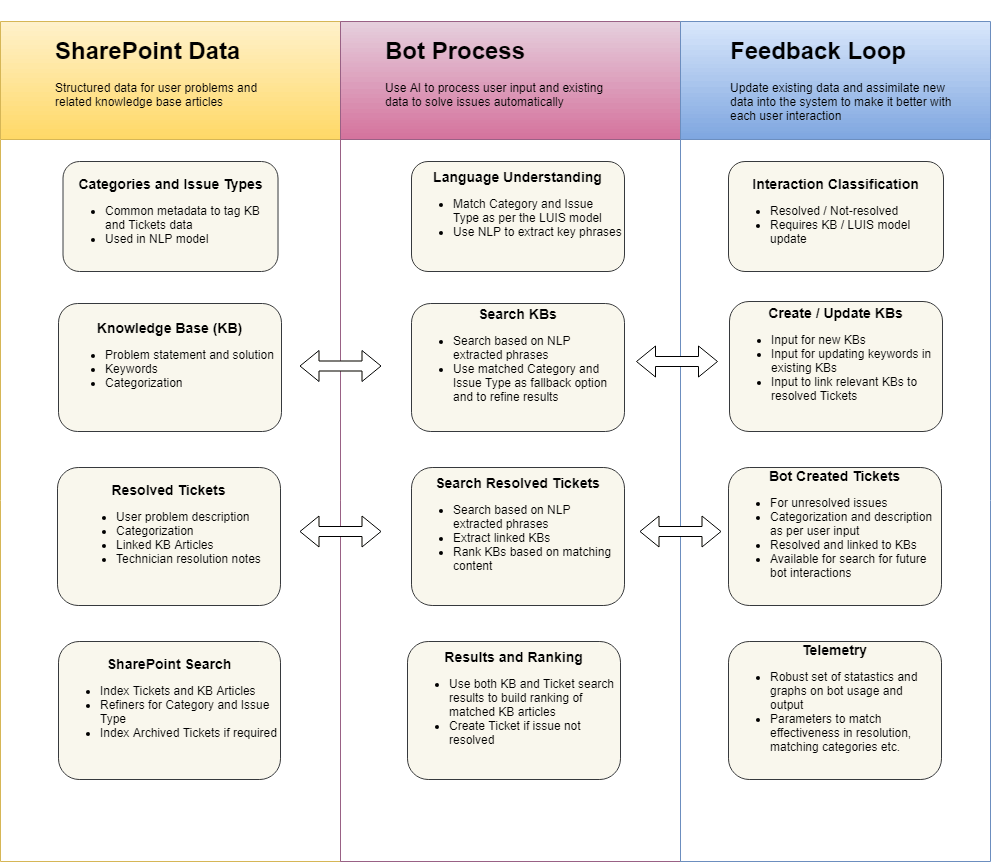 Get your free custom trial today
Chat Bot Schematic Summary
was last modified:
December 13th, 2018
by