Key Features of our Applications
Review the many features that come with our SharePoint & Office 365 Applications

The features listed below are in all our versions.
To see the extra features in the Professional and Premium versions, click these links: PROFESSIONAL or PREMIUM
STANDARD
Installation and Configuration Assistance
All our packages come with installation assistance. We also include support and upgrades during your subscription period or while on a support contract.
Tickets created from e-mail, web, SharePoint, or phone
Crow Canyon's applications offer a wide range of options when creating tickets, requests, inquiries, questions, complaints, etc. Employees and customers can create a ticket by sending in email; a customizable web form is available; phones and mobile devices can be used to create tickets. And of course, SharePoint and Office 365 itself can be used, with employees using a workspace or portal to create tickets; help desk staff can also create tickets directly in the Tickets list. Our system includes these many options so that you can use whatever combination works best for your company.
Employee or Customer Support
Crow Canyon's applications are flexible – they can be used to support internal employees or can manage customer and client support issues. When using the help desk or request manager for internal support, user information is pulled from Active Directory; when using it for customer support, the user information can come from a contacts list, account database, CRM, or other sources. Through easy-to-configure settings, the system can be adapted to meet your specific support needs, whether IT Support, Customer Service, Call Center, Field Service, and more.
Highly configurable forms, workflows, lists, workspaces, and dashboards
The applications come with a range of features, both native SharePoint and Office 365 plus the Crow Canyon enhancements, that allow you to configure it exactly how you want it.
Forms – tabbing, custom fields and columns, dynamic forms (fields and tabs show depending on selections made in ticket), tab and column permissions, defaults, required fields, column validation, flexible content types, print templates, and more provide the capability to modify and enhance the user and staff interface as needed.
Workflows & Actions – notifications, alerts, approvals, auto-replies, auto-routing, escalation, task generation, updating items, recurring tickets, and many, many more workflows can easily be created and configured as needed. The workflows can run automatically or be initiated by users.
SharePoint and Office 365 Lists – Flexible list views, with filtering, sorting, grouping, view permissions, and more, are a powerful way to manage tickets. The list can be shown in a datasheet view for easy editing of tickets. Various controls we place on the ribbon allow quick assigning and closing of tickets, singly or in batches, as well as emailing to the user on the ticket or printing out a list of tickets that meet a certain criteria.
Workspaces and Dashboards – Employee, Staff, and Manager Workspaces are included, as well as a Dashboard that shows current, real-time request activity. These workspaces and dashboards can be further configured (or new ones added) to accommodate the needs of your support team.
Emails fully integrated with applications
Emails are one of the most important communication channels in the IT world. The Crow Canyon Help Desk for SharePoint and Office 365 and our other applications fully integrate email into the system. Emails sent to the Help Desk, Service Desk, or Support Desk are converted to tickets, with flexible rules to guide the process. All emails concerning the ticket – whether sent in by users or customers or sent out by the staff — are recorded and become part of the Email History of that ticket. Users can be notified and updated at any time from within the ticket. Auto-replies and other automatic notifications keep the users informed on ticket progress. Upon ticket completion, the users can be sent an email asking if their issue is fully resolved or not. The users can also be sent a satisfaction survey. In these many ways, email between users and staff keeps all informed, while providing a detailed account of the interactions needed for ticket resolution.
Active Directory Integration
The applications are fully integrated with Active Directory (AD) and SharePoint and Office 365 User Profiles, both for employee information when creating a ticket and staff details when assigning a ticket.
Reporting and Analytics
Reporting and analytics are critical to evaluating application performance and knowing where and how to improve service delivery. Configurable dashboards provide real-time views of ticket activity. Graphs, charts, and tables present comprehensive, detailed reports on Help Desk metrics. The reports can be saved, printed out, or emailed to relevant parties. The applications come with our Report Center and Report Manager These bring in a set of pre-configured reports, while giving you a powerful tool to build your own reports. The Report Manager supplies the graphs, charts, and tables you need to fully analyze the Help Desk performance. These reporting tools will help you find areas of improvements, identify bottlenecks, determine faulty equipment or processes, and direct resources to user training and improving user experience, thereby enabling your team to continually improve service delivery.
Notifications and Alerts
Our Alerting tool allows you to set up just about any alert on any condition. The alerts can be sent to any number of recipients, using templates you create , with the ability to repeat the alert if needed. These alerts can be used to let someone know a Due Date is coming up, a Contract Renewal is needed, tickets have not been assigned, a ticket has been modified, or that a ticket has NOT been modified in X days – as well as the more common notifications on ticket creation, assignment, and completion. Just about any alerting and notification scenario can be covered by this alerting tool, making it an essential part of ticket queue management and workflow.
Automatic Ticket Routing
When a request, issue, problem, or question comes in, it needs to go the right person or group for resolution. With our applications you can set up rules for automatic routing of incoming tickets. Based on any combination of fields (category, type, location, user, department, etc.), the ticket is assigned to the right people, who are then notified of the new ticket. The Service Desk can be set to use a round-robin pattern to meter out ticket assignments to multiple people. Get a jump on ticket resolution by having it go right to the people who need to work on it, without waiting for manual assignment.
Associated Tasks
Some issues are simple and quickly resolved. Others, however, require more effort that involves multiple people. For these larger tickets, sub-tasks can be created so that individuals are assigned specific tasks that are needed for resolution of the ticket. These sub-tasks are listed on the ticket so that the person responsible can easily see the status of each task. The system can be set to close the ticket when all sub-tasks are done, or alternatively, close all sub-tasks when the ticket is closed. This associated task feature makes it possible to manage tickets that turn into small projects, where multiple tasks and multiple users are involved in the resolution.
Customizable Actions
Crow Canyon's applications include a utility to define actions on the tickets and requests, which are then available when working on an item with the simple click of a button. These actions can include reassigning the ticket, sending notifications, escalating a ticket, changing a field (such as priority from Normal to High), and many others. Implementing custom actions allows common tasks on a ticket to be simplified and automated, thereby driving service level efficiencies.
Knowledge Base
With our Knowledge Base feature, both staff and users can easily search for and access articles and quickly get the answers they need. The articles provide quick response templates for common problems. When working on a ticket, staff can associate an article with the ticket and send the article by email to the end user. Staff can generate an article from a ticket, thereby capturing important resolution information, or they can create articles directly in the KB, easily adding images, attachments, hyperlinks, and more. The articles can be rated for effectiveness. By providing easy search capabilities, combined with comprehensive articles, the Knowledge Base provides an important resource for resolving issues and answering questions.
Mobile
With the growing use of smartphones and tablets by a roaming workforce, access to the SharePoint and Office 365 applications via mobile device is mandatory. Our system includes the ability to set up custom mobile views of lists and tickets so that just the information your mobile users need, without the clutter, is available on the mobile device. Actions, such as creating a new ticket, modifying an existing one, closing a ticket, and more, can be defined and shown on the device. With these capabilities and flexibility, your mobile users can continue to work when away from a PC or desktop.
Work Log
Staff can enter important notes and a record of activity in the Work Log. The log saves the entry with name and date/time stamps, thereby giving anyone who reviews the ticket a complete record of what has been done or what is left to do on the ticket. In that way, both users and staff can know what is going on with a ticket and what the current status is. Other staff members can take over the ticket. Also, after the ticket is closed, the history of how the ticket was resolved stays with the ticket and is available for future reference.
Time Tracking
The tickets include tracking and reporting on critical timing events on the ticket – how long before first response, how long the ticket was open, how long was it assigned, how much time did the staff spend working on it, etc. A Log Time feature creates a record each time someone works on the ticket, recording who worked on the ticket, during which hours and for how long, what type of work was done, and notes about that work. For those cases where tracking time for invoicing is needed, the type of work can be linked to a Billing Module that calculates the cost of each unit of work as well as the total cost of the ticket. Capturing time tracking events provides important data for analysis of Help Desk performance, use of resources, and other critical performance metrics. Time tracking can be extended to include more detail on what work was done by whom and when, as well as an option to calculate costs.
Recurring Tickets
Routine maintenance and other tasks can be automatically generated with our recurring ticket feature. After setting up ticket templates and tying them to a schedule you determine, whether daily, weekly, monthly, yearly, or other, these tickets will recur, complete with whatever fields you have filled in on the template, including ticket assignment. By automating tasks in this way, equipment can be regularly serviced, and your work can be more organized and efficient.
Printing
Crow Canyon's applications include a custom Print Manager that allows you to set up templates for printing of tickets or lists. The printing can include headers, footers, section breaks, and other formatting. You choose what fields and what layout you want. You can easily print the item or list, or create a PDF that can be saved or emailed. This has many uses, such as printing work orders or lists of tickets.
Employee Portal for user self-service
Users want to easily create tickets and see the status of ones they have submitted. Our system gives them that and more. In an attractive, simple-to-use, secure portal interface, users can not only create and view their tickets but also access Knowledge Base articles, update Active Directory information, see announcements, retrieve documentation, and more. The portal is customizable and can be branded to your organization's look-and-feel. Our goal is to provide an engaging portal so that user adoption and participation is high.
Customer Portal for customer engagement
Customers, clients, consumers, or members – whichever you are supporting – all need a way to interact with your organization and access support services. The Customer Portal is a configurable and secure interface for people outside your company to create tickets, view and modify open tickets, and see information that you wish to present to them, such as FAQs, documentation, news, and more.
SLA and Escalation Rules
Efficient management of tickets in the queue is critical to successful service level delivery. Our Service Level Agreements and Escalation rules define when a ticket needs to be responded to, when it is due, and when it needs to be escalated. The rules are based on criteria on the incoming ticket, such as category, user, etc. If these thresholds are exceeded, actions that you define are immediately taken – whether sending out alerts, escalating the ticket, reassigning it, or other actions. These highly configurable rules and actions give you the power to control the queue and make sure all tickets are being attended to in a timely manner. You decide how and when tickets should be handled – and what happens when they are not.
Assignment to Groups
Some Help Desks are set up so that different groups handle different issues, such as Network, Desktop, or Databases. In the case of customer support, this could be different product groups or geographical regions. Our applications allow tickets to be assigned to a group — the group is notified and then individuals in the group can grab the tickets as they come in, or tickets can be automatically assigned in a round-robin pattern to members of the group.
Approvals
User requests often require approvals, such as for new equipment, access to applications and databases, or security modifications. The applications include an Approver process where managers or specific individuals can be designated as approvers for certain types of requests. The approval can require one person's okay or multiple people's. Approvals can be multi-person and multi-level, allowing approvals to be based on cost, type of request, location, what is being requested, who is requesting it, and other factors. There can be parallel or serial approvers. The approval workflow can be straight-forward or have many twists and turns.
Customer/Client Support
If you are using the Customer Support/Customer Service application, the program provides for Accounts and Contacts that are linked to each other as well as to tickets (and to assets, if using our IT Asset Management or Equipment Tracking applications for SharePoint). An Account (company, client, organization) can have multiple Contacts. The tickets are set up to pull in the Account and Contact information. Asset and Equipment information, as well as Service Contract details, order history, and other account information is available from the ticket.
The Customer/Client Support can also be set up to link to an existing database with customer information (order history, membership, account info, etc.). This allows interconnectivity between internal databases and the SharePoint ticketing system. This advanced module can power Call Centers, Managed Service Providers, Field Service, Product Services, Customer Support and much more.
Ticket Archival
Tickets can be archived, along with all related data such as emails and sub-tasks, according to a schedule you establish
Ticket Searches
List Search allows you to search for any tickets – in fact, any item in any list or library – using a simple or advanced search. This is highly useful for finding that one ticket that you know has the information you need to resolve the issue you are currently working on. Or it can be used to find all tickets with a certain keyword or category or from a certain user or any other combination of criteria. Quick and powerful searches help with quick ticket resolution and rapid responses to the user or customer.
Site Branding
One important key to user adoption is to create pages and sites in SharePoint that are attractive to users and staff. Branding combines ease of use, clear functionality, and a certain aesthetic to make SharePoint appealing to the people who need to use it every day. Branding also turns generic SharePoint into something that accords with your organization's look-and-feel, making it familiar to your users.
PROFESSIONAL includes all Standard features plus the following
The Professional Edition provides additional features for more comprehensive Help Desk, Service Desk, and Facilities Management scenarios. It adds ITIL-compliance, Root-cause Analysis, Incident Management, Problem Management, and Change Management to provide advanced capabilities for managing more complex and involved support requirements.
Incident Management
Incident Management involves classifying issues so as to guide who should be notified and who should be assigned the issue, as well as setting urgency and severity levels. This can use ITIL's CTI (Category, Type, Item) classification scheme or other ones.
Root-cause Analysis
The goal of Root-cause Analysis is to identify what the underlying problem is — whether a piece of hardware, a process, lack of user training, or other. The next step is to fix the problem. This usually requires "Change Management". A Change Request is issued that needs to go through an approval process as well as an assessment of impact and cost. The change has to be considered in the context of the whole system — a change the fixes one thing could cause another to break. Often, a rollback plan is needed. If approved, the change is scheduled. Once the change is made, it needs to be verified and accepted into the system, such that the system configuration database is updated.
Problem and Change Management
Problem and Change Management can be part of an ITIL-compliant system or they can stand by themselves as additions to a Help Desk or Asset/Equipment Management system. Problem and Change Requests are different than the usual tickets in a Help Desk system. The usual tickets require quick response and resolution; Problem and Change Requests, on the other hand, need more consideration, with planning and approvals. With the Change Management module, a new class of tickets, with its own set of fields, workflows, approval processes, and implementation paths, is added to the system to handle these requests.
Integration with ERPs and Databases
Any of our SharePoint applications can be integrated with ERP and financial systems. We can also connect to ODBC-compliant databases, whether used for accounting, order tracking, employee records, memberships, customer lists, etc. These capabilities expand our SharePoint applications into full enterprise-level functions, where they can meet critical needs of your organization. We can create customized solutions that solve business problems by integrating disparate systems into a unified whole.
PREMIUM
The Premium edition builds on the Standard and Professional editions by providing a custom combination of more advanced features, multiple applications, and a rich integration story. Since each organization has unique needs, we will work closely with you to define what range of applications and features is needed and build the system accordingly. This could involve integrating several of our applications as well as connecting to databases.
The Premium Edition can include two or more applications. We have a range of SharePoint applications that can be used in conjunction with each other so as to provide a wide range of functionality for multiple departments in your organization. This gives your users a common look-and-feel when in the system; it also simplifies administration by having applications with similar features and settings operating in the same SharePoint framework. Examples of this are having a Help Desk for IT and one for Facilities; integrating Accounts/Contacts, Customer Service, and Equipment in a field service/client support scenario; or using IT Help Desk, Asset Management, and Purchasing together.
Crow Canyon Systems, Inc. Corporate Offices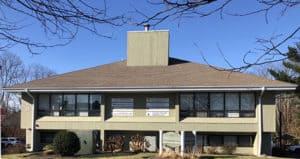 East Coast Office
55 Cherry Lane, Suite 2B  Wakefield, RI 02879
West Coast Office
565 Lori Drive #71  Benicia, CA 94510-2680
Email Address: sales@crowcanyon.com
Phone Number: 925-478-3110
Toll Free: 1-888-706-0070 (in U.S. only)
Note: Your privacy is important to us. Click here to learn about our Privacy Policy.
We answer every legitimate email, so if you don't get a reply, it is likely being blocked by spam filters. If you can, set your spam filter to allow "crowcanyon.com" emails. Or simply call us.
Thank you!