Independent Physician's Group relies on Crow Canyon to organize and expedite revisions of Compliance Guideline Documents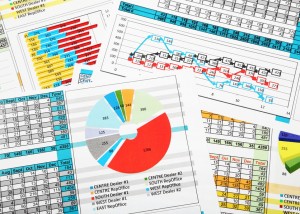 Healthcare Compliance is a critical function of any organization providing medical services. The organization needs to have clear and detailed guidelines for their employees to follow to comply with United States laws and regulations, as well as ethical practices.
A large independent physician's group needed to revise, update, and enhance its Healthcare Compliance Guidelines. These guidelines consisted of a large set of documents with many versions. With multiple authors and editors, as well as a strict requirement to meet defined standards, the creation and revision process of these documents involves many interacting parties and becomes quite complex.
Crow Canyon's Solution Improves Document Management of Large Workload
The physician's group turned to Crow Canyon to empower SharePoint to handle this effort. Using SharePoint's document management capabilities along with workflow, tracking, and reporting components developed by Crow Canyon, the organization has been able to manage the large workload and successfully keep the Guidelines as up-to-date and relevant as possible.
Document Management for Healthcare Company
was last modified:
October 30th, 2015
by