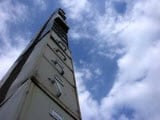 In the last few years, cloud storage providers have adopted the "unlimited" policy: offering unlimited data storage to their subscribers. As storage technology improves, and the costs decrease, storage providers have been able to pass-on the savings that entice new users to sign-up. Some of the leading providers include firms like Backblaze, CrashPlan, and Carbonite — Backblaze even offers an unlimited plan for as low as $3.96 per month… less than $4 bucks!
In late 2014, Microsoft jumped on the bandwagon, offering Five Reasons Office 365 is Beating Google Apps to learn more).
Microsoft Dials Back on Unlimited OneDrive Storage
Almost exactly 1 year later, however, Microsoft made a 180° turn and reversed its policy. Suffice it to say, the backpedaling has Office 365 users up-in-arms and has resulted in some highly negative publicity for Microsoft. Here are the details:
– Users with unlimited storage will now have it decreased to 1 TB.
– The only available data plan will be 50 GB for $2/month — formerly 100 GB for the same price.
– Free users go from 15 GB to 5 GB.
Microsoft cites a handful of "abusers" as the reason for the change, but most analysts believe that this explanation doesn't hold much water. Didn't Microsoft anticipate that users would actually take advantage of unlimited storage before offering the deal? And if unlimited storage is not technically feasible or advantageous from a business standpoint, then how can so many cloud storage providers offer unlimited space at low costs?
Social Media Mockery
Social media has been making a mockery of Microsoft since the announcement. Headlines from reputable news organizations read like TheOnion.com parodies:
ArsTechnica.com: "Microsoft drops unlimited OneDrive storage after people use it for unlimited storage";
TheRegister.co.uk: "At Microsoft 'unlimited cloud storage' really means one terabyte";
DigitalTrends.com: "Microsoft's OneDrive Debacle Shows its Cloud Commitment is Weaker than Promised"
From a PR standpoint, it hasn't been pretty. The turnabout is giving ammunition to those painting Microsoft as reneging on its promises. The decision to initially offer unlimited storage looks more and more like an attempt to gain traction against Google going into 2015 rather than a move to improve OneDrive. Waiting a year, and then pulling the plug on unlimited storage, makes Microsoft look like it is playing with its users for corporate gain.
In short, Microsoft is relying on the cloud as a structural backbone of sorts. A significant challenge going forward is to convince enterprises that the cloud is safe, secure, and a viable alternative to on-premises deployments. Microsoft has to solidify its credibility as a cloud services provider for the long-term. Flip-flopping on cloud services, however, is a fast way to lose the trust needed to facilitate its "cloud-first" company policy.
The cost of supporting a few outliers who are uploading 75+ TB of data to their OneDrive storage is minimal compared to the long-term damage caused by the negative publicity.
—
Crow Canyon Systems has 16 years of experience assisting organizations in leveraging their existing infrastructure, rather than requiring new hardware & technologies. We specialize in building upon your collaboration platforms, such as SharePoint and Office 365, in order to give your Help Desk and Support Staff the tools they need to provide assistance without the need for additional infrastructure.
Want to learn more about how our solutions can transform your SharePoint experience? Give us a call at 1-888-706-0070 or contact us by e-mail at sales@crowcanyon.com