According to the Gartner Group, 60% of all supplier contracts are automatically renewed without the knowledge of the buyer, due largely to the buyer failing to give a notice of termination.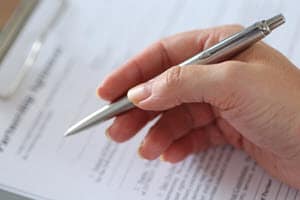 Contracts seem to exponentially multiply as an organization becomes larger. With corporate growth comes increased complexity, as each contract brings with it a host of parameters that need to be meticulously managed: terms, conditions, trigger events, renewals, reviews, approvals, and modifications.
The Challenges of Contract Management
Contract management, whether for small, medium, or large enterprises, presents a significant number of challenges. Contracts have their own lifecycle, from initial creation to eventual expiry. These stages, and all those that lie in-between, include multiple transitional elements and interactions with stakeholders. A typical contract would commonly feature the following elements:
Keeping Track of Contract Stages and Transitions
Creation: Who wrote the contract? When was it created? Does it conform to company standards?
Storage: Where is the contract stored? Are there regulatory/compliance issues with storage standards? Are there syntax and naming conventions? How accessible is the document? Are access permissions required?
End-of-life: For compliance purposes, many contracts must have specific expiry dates. How is this handled? Do contracts need to be kept for a certain time after their expiration? Post-expiry, how are documents legally disposed?
Engaging with Stakeholders
Editing / Changes: How is the editing process managed? Do editors have sufficient permissions? What is the review process for modified content?
Enforcement and Time-based Triggers: Contracts feature both enforcement and time-based triggers. A contract becomes actionable when something happens, usually an event (e.g., contract breach, modification to terms) or a time-based trigger (e.g., contract renewal, scheduled review, update of policy terms & conditions, etc.).
Managing Contract Approvals and Notifications
Approvals: Who has the authority to approve the contract? Are Subject Matter Experts / Senior Management / Witnesses / Notaries required?
Movement through Stages: How do contracts move from one stage to the next? What kind of notifications are used to keep participants informed of action items? Are alerts set up for conditions or scenarios (e.g., contract awaiting signing, final approval, renewal)?
Third-Party and Employee Interaction: Verification
Contract Verification: In both compliance and onboarding scenarios, stakeholders and employees often need to confirm both receipt and understanding of a contract's terms and conditions. This process typically needs to be digitally verified for legal purposes. What kind of document verification process is in-place?
The Effect on Your Contract Management Bottom Line
Managing contracts is indeed a daunting task. If your organization still relies on manual processes and older technology, such as spreadsheets, then you are likely losing money in terms of:
Lost Labor: Time is lost looking for missing contracts, keeping track of versions, and losing track of content via outmoded sharing methods (e.g., e-mail attachments). A Coopers and Lybrand Study recently assigned some concrete statistics to company document woes:

On average, it costs $20 to file a document, $120 to find a misplaced document, and $220 to replace a lost document;
In most companies, 7.5% of all documents get lost, 3% get misfiled, and 50% of a professional's time is spent looking for information.

Mismanagement: Contract mismanagement costs organizations millions of dollars every year, with the primary culprit being overlooked contract details. This problem is magnified in large enterprises, where contracts frequently auto-renew without any notification to the signing party. Hidden fees, charges, and higher rates are often buried in contracts that are auto-renewed.
Automating the Contract Management Process with SharePoint and Office 365
Crow Canyon's Contract Management System, seamlessly integrated with Microsoft SharePoint and Office 365, is specifically designed to address the challenges faced by companies struggling with contract management. We do this by centralizing documentation storage and management, optimizing communications, automating key processes, and offering integrated features for related needs such as asset and equipment tracking.
Centralizing Contract Storage and Management
Contracts, along with other critical documents, are kept in a SharePoint library repository. The repository enables you to control access, leverage powerful distribution capabilities, and take control of contract organization challenges. In terms of management, all actions that affect your documents—such as renewals, tasks, revisions, and approvals—are interlinked to give you a comprehensive view of all contract activity. Extensive reporting and dashboard capabilities give an immediate view of document status and upcoming contractual events.
Optimizing Communications with SharePoint and Office 365
Alerts and notifications can be fully automated so that all participants and stakeholders are fully aware of what needs to happen in terms of document action items. Both event and time-based triggers can be saved as alerts and configured to allow for thorough accountability and transparency.
Automating Contract Management Processes
Our software, powered by our unique NITRO™ technology layer, is both process and workflow-centric. We offer comprehensive configurability in terms of creating workflows that reflect how your company works. A contract's transition from stage-to-stage can be defined so that all affected parties are provided with actionable items when the time is right (the approval process, content editing, versioning, expiry, storage decisions, etc.).
Integrated Functionality
Our Contract Management System is tightly integrated with our Asset Management and Equipment Tracking Systems, effectively enabling your organization to take full control of how all of your documents interact with your hard assets (physical IT items), soft assets (licenses), and equipment (non-IT assets). This holistic approach empowers your company to gain a comprehensive view of exactly what's going on with your assets/equipment and effectively linking them to their associated documentation (e.g., warranties, insurance, financial documents, etc.).
Conclusion
Want to learn more about how managing contracts can be done the smart way? Check out our recorded webinar below, "Contract Management Made Easy with SharePoint / Office 365." Learn about how to automate your contracts and keep in-the-know when it comes to renewals, terms, and costs.

—
Crow Canyon Systems has 16 years of experience assisting organizations in leveraging their existing infrastructure, rather than requiring new hardware & technologies. We specialize in building upon your collaboration platforms, such as SharePoint and Office 365, in order to give your Help Desk and Support Staff the tools they need to provide assistance without the need for additional infrastructure. Give us a call at 1-925-478-3110 or contact us by e-mail at sales@crowcanyon.com.